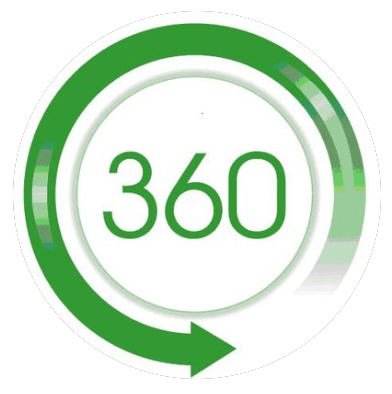 360 Environmental was started in 2007 by Vicki Cooper and at the end of 2008, was joined by Phil Conran as co-proprietor and Director. Our in-house capability covers a wide range of compliance expertise but to widen our service capabilities and meet any short term demand, we also work with a number of specialist Associates. To contact any of the people listed below, please email 360 in the first instance.
360 Environmental is based on the principles of openness, honesty and hard work. We have an increasing client base who want a supplier they can trust to deliver on time, to budget and with flexibility as their requirement evolve.  We work with a wide range of clients in each area of legislation and maintain a completely independent position with absolute confidentiality for each client.

Vicki Cooper - Director
Vicki has extensive operational experience across a wide range of waste related fields. Whilst at Biffa, she managed one of the company's most successful depots and transfer stations and gained her COTC (including hazardous). She was also a key part of the Biffpack team delivering low cost compliance to registered producers. More recently, she has managed a plastics recycling plant with responsibility for all aspects of the site's operational, compliance and commercial activities and over the past 3 years, has delivered process and operational management support for operational facilities as well as successfully gaining bespoke permits and planning approval for a wide range of clients.
Vicki has a Degree in Environmental Business Management and a Masters in Environmental Law.

Phil Conran OBE - Director
Phil was General Manager responsible for producer responsibility and general recycling development at Biffa. He developed and managed Biffpack and Transform, two of the UK's largest Compliance schemes for Packaging and WEEE. He was also responsible for the development of recycling solutions for local authorities and businesses, implementing many areas of legislative development within the company including pre-treatment, animal by-products and hazardous waste. Phil chairs the WEEE AATF Forum and was Chairman of the Government's Advisory Committee on Packaging from 2014 -2020. He was awarded the OBE in the 2020 New Year's Honours List for services to recycling and the environment.
Phil has a degree from the University of Life. Several, in fact.

Steve Haymes - Planning expert
Steve is a Chartered Minerals Surveyor and a member of the Institute of Quarrying. He began his career as a Mine Surveyor before taking a degree in Minerals Estate Management and he gained 10 years mining and quarrying experience, before working for 20 years in the waste industry. He specialises in property, planning, acquisition, commercial appraisals and project management. He is an active member of the RICS, a representative on the Environment and Resource Facilities Board and an Assessor of applicants wishing to become qualified.
Steve is a member of a panel of experts, Expert Advisors in Planning Services (EAPS) to advise and support Planning Inspectors on major case and local development plan work.
Diane Cave – Permitting expert
Diane was employed by the Environment Agency for 15 years prior to becoming an Associate with 360. Throughout her career she gained valuable knowledge of all types of Waste Management Facilities and Installations and their operational techniques. She is fully conversant with Environmental Legislation and Environmental Permit application, variation and surrender requirements.
Diane combined her Geology Degree and Post Graduate studies with her EA experience and developed a number of Quality Management Systems based upon the WRAP protocol. These QMS have been successfully implemented at a variety of aggregate recycling operations.